SIKA GROUP
Sika AG - located in Baar, Switzerland - is a globally active specialty chemicals company. Sika supplies the building and construction industry as well as manufacturing industries (automotive, bus, truck, rail, alternative energies and building components). Sika is a world leading company in processing materials used in sealing, bonding, damping, reinforcing and protecting load-bearing structures.
Sika's product lines include high-quality concrete admixtures, specialty mortars, sealants and adhesives, damping and reinforcing materials, structural strengthening systems, industrial flooring as well as roofing and waterproofing systems.
In 2010, Sika celebrates its 100-year anniversary. Developing innovative products and solutions and being consistent towards all stakeholders have made it possible for Sika to grow throughout its first century. Sika now has subsidiaries in 91 countries around the world and manufactures in over 160 factories. Its approximately 17,000 employees generated annual sales of CHF 5.6 billion in 2014.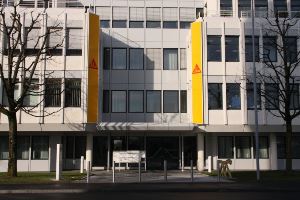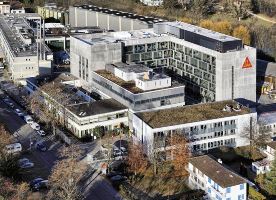 SIKA VIETNAM
Sika has been serving the Vietnam market since 1993 as a 100% foreign owned company, a subsidiary of Sika AG (Switzerland). Sika Vietnam manufactures, imports, exports and distributes chemical products for construction & industry.
We always put the need of local customers at the center of our business; therefore, we have products that are carefully tailored to meet various customers' requirements.
We are reliable partners of designers, consultants, owners and construction companies due to the quality of our products and our excellent after-sales services. As a leading supplier of specialty chemicals and application knowledge, Sika provides value-added products and full solutions for most construction applications.
OUR COMMITMENT
• Our promise
Sika provides the best solution in the fields of specialty chemicals for construction and industry in Vietnam to archive international standard. We committed to quality, service, safety and environmental care. Our world-leading branded products are all proven solutions and are based on our core capability.
• Our values
Each product and service reflects our commitment to the three core values that define our company: Innovation - Consistency – Partnership.
• Our voice
We speak from our experiences and with a global understanding. We talk knowledgeably about the local and geographical issues which our customers are facing. We respond to our customers quickly in an approachable and friendly way.

Responsibility for a sustainable future
As a leading supplier of specialty chemicals, Sika Vietnam always bear in mind that safety and environmental protection are the first things we have to take care of. We ensure that all of our products are manufactured in line with ISO 14001 system and we take the environment into consideration every step of the way in our production and safety measures. Sika acts in accordance with common values that form the basis for the company's sustainable development.